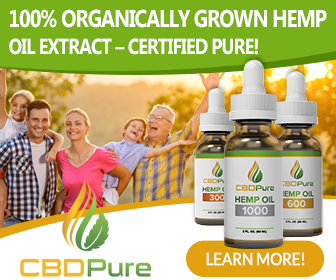 Become a Marijuana Millionaire today!!! Don't miss your last chance to be an instant millionaire!! LOL, Right! Let me tell you something about marijuana stocks that might keep you from losing your savings which for most of you hoping to get rich from marijuana probably doesn't amount to much more than two or three hundred dollars. Am I right? Yeah, I know, it sucks but maybe I can help you at least earn a profit. I'm going to start by composing a list of marijuana related companies that are on the penny stock market.
I have been researching marijuana stocks almost everyday and so far I have approximately 75 companies listed here, most of them are penny stocks. When they say penny stocks you can bet that most of them do trade for less than one cent per share. In fact some of them are way less than one cent so you can actually buy 1000's of shares for less than $50. And that is part of the formula on how you could possibly become a millionaire buying penny stocks. Here is an example of how it could happen it you bought into a company that ended up doing really well. Recently CBIS stock (Cannabis Science) was selling for 0.05 cents a share so you could have bought 100,000 shares for $5000. If the company eventually started doing really well and their stock price rose to $10 a share your $5000 investment would be worth $1,000,000.00 I don't know about CBIS but I do believe some of these or at least one of these marijuana related companies will turn into a money maker. I actually made a bad move on this stock last week and I missed out on approximately a $5000 profit. I had bought 60,000 shares of CBIS. But I started researching the company and didn't like what I found so 5 days later I sold it all. The stock cost me $3722.02 plus broker fee's $71.93 after all was settled I made just under $70. But earlier this week the stock had a little rally and went up to around 0.14 cents a share. Had I held my shares and sold them at 0.14 I would have had a profit of $4440.00 Yeah that sucks but I'm fine with it. I didn't lose any and I still don't trust the company. I've not seen anything that tells me they are even close to creating revenue. The people associated with the company it appears are being compensated with thousands and up to millions of shares of stock that they are selling and I don't believe it will be long before CBIS no longer exist. Just my opinion, I'm not a stock advisor. My CBIS trade:
Settled    Symbol                                             Broker Fee (Cost)/Profit
1/5/2017 CBIS Bght 5,000 Shares CBIS@$0.0659 ($8.65) ($338.15)
1/6/2017 CBIS Bght 22,965 Shares CBIS@$0.066 ($14.68($1,551.04)
1/6/2017  CBIS Bght 27,035 Shares CBIS@$0.067($16.08)$1,832.83)
1/11/2017 CBIS Sold 60,000 Shares CBIS@$0.065($32.52)$3,867.48
MRPHF Company Background

This is the latest company I have received information on but I can't actually find much on their background. I didn't find the ticker symbol on Scottrade and today there stock was trading for approximately 0.94. You can read more about it by clicking the following link: Marapharm Ventures Inc 

CANN Company Background

General Cannabis Corporation offers various products and services to companies in the cannabis industry. The Company's integrated solution ranges from operational and compliance consulting to security and marketing to financing needs. The Company's segments include Security and Cash Management Services; Marketing and Products; Consulting and Advisory, and Finance and Real Estate. The Security and Cash Management Services segment includes the operations of Iron Protection Group, LLC. The Marketing and Products segment includes the operations of Chiefton Supply Co. (Chiefton), an apparel and design company. The Consulting and Advisory segment offers consulting services, such as obtaining licenses, compliance, cultivation and logistical support, to the cannabis industry through Next Big Crop. The Finance and Real Estate segment includes real estate leasing; Shared Office Space, Networking and Event Services, and Industry Finance and Equipment Leasing Services.

CBDS Company Background

Cannabis Sativa, Inc. develops and promotes natural cannabis products. The Company is engaged in the research, development and licensing of natural cannabis products, including cannabis formulas, edibles, topicals, strains, recipes and delivery systems. The Company plans to develop, produce and market products through joint ventures with companies licensed under state regulations applicable to cannabis businesses. It holds the license for a medicinal cannabis strain called NZT, a cannabis lozenge delivery methodology, and a cannabis trauma cream formula. The Company is also developing a third strain of cannabis plant named CT22. The Company also conducts its operations through its subsidiary, Wild Earth Naturals, Inc. (Wild Earth). Wild Earth is an herbal skin care products formulation and marketing company that plans to target the natural healthcare products market in the United States and abroad. It offers Go Deep, Go Deep EXTRA (GDX), Face Garden, Body Garden and Lip Garden.

AERO Company Background

AeroGrow International, Inc. is a developer, marketer, direct-seller and wholesaler of indoor garden systems designed for consumer use in the gardening, cooking, healthy eating, and home and office decor markets. The Company offers multiple lines of indoor gardens, grow lights, nutrient formula, over 40 seed pod kits, and various cooking, gardening and decor accessories, in the United States and Canada, as well as selected countries in Europe, Asia and Australia. The Company's products are indoor gardens and seed pod kits that allow consumers to grow: vegetables, such as tomatoes, chili peppers and salad greens; fresh herbs, including cilantro, chives, basil, dill, oregano and mint, and flowers, such as petunias, snapdragons, geraniums and vinca. Its consumers can also plant and grow their own seeds using the Company's grow anything kits or use their AeroGardens as seed starters for their outdoor gardens with its seed starting systems. It has developed a range of accessory products.

CNBX Company Background

Cannabics Pharmaceuticals Inc., formerly American Mining Company, is a biotechnology pharmaceutical company. The Company is engaged in pharmaceutical development. The Company is focused on development and licensing of cannabinoid-based treatments and therapies. It develops and markets various therapies and biotechnological tools aimed at providing relief from ailments that respond to active ingredients sourced from the cannabis plant. These tools include delivery systems for cannabinoids, personalized medicine therapies and procedures based on cannabis originated compounds, and bioinformatics tools. The Company's flagship product is CANNABICS SR. CANNABICS SR is a technology for a long acting oil capsule that provides administration of cannabis. CANNABICS SR is composed solely from food grade materials and delivers effects for over 10 to 12 hours. The delivery method enables a once per day dosing regimen of medical cannabis to patients. It has not generated revenues.

AMMJ Company Background

American Cannabis Company, Inc., formerly Brazil Interactive Media, Inc., is a provider of professional consulting services, products and equipment. The Company primarily operates through two divisions within the regulated cannabis industry: consulting and professional services, and the sale of products and equipment utilized in the cultivation, processing, transportation or retail sale of cannabis. The Company offers consulting services for companies associated with the cannabis industry in various stages of development. Its service offerings include Cannabis Business Planning, Cannabis Business License Applications, Cultivation Build-out Oversight Services, Cannabis Regulatory Compliance, Compliance Audit Services, Cannabis Business Growth Strategies and Cannabis Business Monitoring. Its Equipment and Supplies product offerings include The Satchel, SoHum Living Soil, High Density Racking System and The Cultivation Cube.

ACBFF Company Background

Aurora Cannabis Inc. is engaged in the production and sale of medical cannabis. The Company is engaged in the business of producing and distributing medical marijuana pursuant to the Access to Cannabis for Medical Purposes Regulations (ACMPR). The Company's product types include Tetrahydrocannabinol (THC), Cannabidiole (CBD), indica, sativa and hybrid. Its product range includes BLACK TUSK 2, CHESTER, KAINE and TOWER. The Company is also focusing on other products, which will be available for sale either as pre-milled buds (Borealis Blends) or as whole buds, including ANDROMEDA 2, HAIDUK, SENTINEL, SNOW DOME, STOKES and WARWICK #2. The THC product is responsible for the felt from cannabis and is connected to the immune system regulating, anti-inflammatory and pain relieving properties of medical marijuana. The CBD product is connected to the anti-inflammatory, pain relieving, anti-nausea, anti-anxiety and muscle relaxing functions of medical marijuana.

XXII Company Background

22nd Century Group, Inc. is a plant biotechnology company. The Company is focused on technology that allows increasing or decreasing the level of nicotine and other nicotinic alkaloids in tobacco plants, and levels of cannabinoids in cannabis plants through genetic engineering and plant breeding. It is engaged in various activities, including research and development of less harmful or modified risk tobacco products and tobacco plant varieties; development of X-22, a smoking cessation aid consisting of very low nicotine (VLN) cigarettes; manufacture, marketing and distribution of its RED SUN and MAGIC cigarettes; production of SPECTRUM research cigarettes for the National Institute on Drug Abuse (NIDA); contract manufacturing of third-party branded tobacco products, and research and development of plant varieties of hemp/cannabis, such as plants with low to no amounts of delta-9-tetrahydrocannabinol (THC), plants with high levels of cannabidiol (CBD), and other non-THC cannabinoids.

CARA Company Background

Cara Therapeutics, Inc. is a clinical-stage biopharmaceutical company. The Company is focused on developing and commercializing chemical entities designed to alleviate pain and pruritus by focusing on kappa opioid receptors. The Company is engaged in developing product candidates that focus on the body's peripheral nervous system. Its product candidate pipeline includes I.V. CR845 for acute pain; I.V. CR845 for uremic pruritus; Oral CR845, and CR701. The Company's I.V. CR845 is an injectable version of peripheral kappa opioid receptor agonist, which is intended for the treatment of acute pain in an acute care setting. The Company is developing an oral version of CR845 for the treatment of moderate-to-severe acute and chronic pain. The Company's CR701 is a peripherally-restricted, mixed-CB1/CB2 receptor agonist that interacts with cannabinoid receptor subtypes, with no off-target activities. CR701 is in preclinical-stage of development.

TURV Company Background

Two Rivers Water & Farming Company acquires and develops irrigated farmland and associated water rights and infrastructure. The Company converts irrigated farmland from traditional use to grow marginally profitable feed crops to use for growing fruit and vegetable crops. The Company's segments include Farms and Water. The Company's crop production consisted of cabbage, pumpkins and squash grown for human consumption, as well as feed crops, such as alfalfa, corn, oats and sorghum, planted as part of its crop rotation practice. The Company's business model integrates irrigated farming and water distribution in a manner developed for semi-arid regions in the southwestern United States. The Company's area of focus is the Arkansas River Basin, on the southern Front Range in Colorado.

CNAB Company Background

United Cannabis Corporation is engaged in medical spa management business. The Company focuses on providing products, services and intellectual property to the cannabis industry. It owns intellectual property relating to the legalized growth, production, manufacture, marketing, management, utilization and distribution of medical and recreational marijuana and marijuana infused products. The Company focuses on advancing the use of phytocannabinoid therapeutics in medicine through research, product development and education. The Company's ACT Now Program utilizes its Prana Bio Nutrient Medicinals with a Health Insurance Portability and Accountability Act (HIPAA) of 1996 compliant electronic health record (EHR) software that enables physicians to create sequencing charts specific to their patients' medical aliments. The ACT Now EHR software allows for global monitoring, patient management and cannabinoid therapy protocols. It offers consulting and training services.

SPRWF Company Background

Supreme Pharmaceuticals Inc. is a Canada-based development-stage company. The Company is focused on developing businesses in the cannabis market, with a specific focus on the wholesale sector of the medical cannabis market in Canada. The Company operates an approximately 342,000 square foot greenhouse facility located in Kincardine, Ontario. The Company's subsidiary is 8528934 Canada Ltd., doing business as 7 ACRES, a licensed producer of medical cannabis. 8528934 Canada Ltd. cultivates medical cannabis at its approximately seven acres (over 342,000 square feet) hybrid greenhouse (the Hybrid Greenhouse) facility in Kincardine, Ontario. The Company has not generated revenues from its operations.

MCIG Company Background

mCig, Inc. is engaged in manufacturing, marketing and distributing electronic cigarettes, vaporizers and accessories under the mCig brand name. The Company offers electronic cigarettes and related products through its online store, mcig.org, as well as through its wholesale, distributor and retail programs. Its segments include Construction, Internet Sales and Wholesale. The Construction segment develops, designs, engineers, and constructs modular buildings with elements that assist cannabis growers in the market. Each modular building is designed for each customer. The Company tracks various retail sales, through the Internet segment through the consolidation of all online retail sales from various Websites. It provides streamlining of administrative and documentation services, consolidation of inventories and supports economy of scale. The wholesale segment works with distribution channels in electronic vaporizing cigarettes (eCig) and marijuana cigarettes (Rllies), among others.

GRNH Company Background

GreenGro Technologies, Inc. (GreenGro) provides green technologies focusing on indoor and outdoor agricultural science systems serving both the consumer and commercial farming markets. The Company provides manufacturing and sale of vertical cultivation systems and facilities design. Its operating divisions include GRNH, Vertical Hydrogarden, Inc. (VHI) and BP Gardens. GRNH provides design and consulting services to all agricultural divisions, including legalized Cannabis operations. It provides knowledge on designs and systems to maximize production for every crop cycle. VHI is a supplier of green agriculture products, including hydroponics, advanced nutrients, and vertical cultivation technology systems design and sales. VHI also offers leasing and finance solutions, operational and maintenance consulting, and planning services. BP Gardens uses methods to protect crops from detrimental environmental elements while generating market ready leafy green produce year-round in any climate.

GBLX Company Background

Growblox Sciences, Inc. (Growblox) is engaged in developing and utilizing technologies in plant biology, cultivation and extraction techniques combined with biotechnology, and plans to produce medical-grade cannabis, cannabis concentrates and cannabinoid therapies. The Company seeks to be a technology and solution company that converts the cannabis plant into medicines, therapies and treatments for a range of ailments. Growblox intends to conduct its business operations, through its subsidiaries, in approximately three operating units, which include Solutions, Sciences and Product divisions. The Solutions division involves the development and use of its suite of controlled-climate indoor agricultural technology growing and cultivation Suites, including TissueBLOX, GrowBLOX, CureBLOX and ExtractionLAB (collectively, the GrowBLOX Suites). The Science division is engaged in preclinical testing of its biopharmaceutical cannabinoid product prototypes to begin future human clinical trials.

SRNA Company Background

Surna Inc. develops, designs and distributes cultivation technologies for controlled environment agriculture (CEA). The Company's segment is designing, manufacturing, and distributing indoor climate control systems, including but not limited to chillers, lights, reflectors, and irrigation systems, for use in conjunction with the state-regulated cannabis and CEA industry. The Company's technologies include a line of optimized lighting, environmental control, air sanitation and cultivation facilities. The Company offers full mechanical, electrical, and plumbing (MEP) services, including designing and engineering commercial scale thermodynamic systems specific to indoor grow facility conditions. The Company's products include Surna Chillers, Surna Reflectors, Hybrid Building and Air Sanitation. Its customers include state-regulated cannabis cultivation facilities, as well as traditional indoor agricultural facilities, including organic herb and vegetable producers.

OXIS Company Background

OXIS International, Inc. (OXIS) is an immuno-oncology company. The Company is engaged in discovering, developing and commercializing therapeutics from its product platform in a range of disease areas. The Company develops drugs focused on the treatment of cancer. Its technology platform consists of bispecific and trispecific single-chain variable fragment (scFv) constructs, full-length antibodies, drug payloads, antibody-drug linkers, dual-drug payload antibody-drug conjugates (ADCs), bispecific targeted ADCs, and natural killer cell and T lymphocyte antibody directed cell-mediated cytotoxic (ADDCs) agents. Its drug candidates include OXS-1550, OXS-2175 and OXS-4235. OXS-1550 is a bispecific scFv recombinant fusion protein-drug conjugate. OXS-2175 is a small molecule therapeutic candidate for the treatment of triple-negative breast cancer. OXS-4235 is also a small molecule therapeutic candidate, which targets the treatment of multiple myeloma and associated osteolytic lesions.

OWCP Company Background

OWC Pharmaceutical Research Corp. is a medical cannabis research and development company. The Company is engaged in the research and development of cannabis-based medical products (the Product Prospects) for the treatment of multiple myeloma, psoriasis and fibromyalgia, as well as development of a cannabis soluble tablet delivery system that has applications for other indications. The Company also provides consulting services to governmental and private entities to assist them with developing and implementing various medical cannabis programs. As of September 30, 2016, the Company was engaged in two business activities: work with GUMI to commercialize and market the Company's Electromagnetic Percussion Device (the Device), and research and development of Cannabis-based medical products for the treatment of a range of medical conditions and/or diseases, such as multiple myeloma, psoriasis, post-traumatic stress disorder (PTSD) migraines and a delivery system.

MJNA Company Background

Medical Marijuana, Inc. (MJNA) is a development-stage company, which operates in the cannabis and industrial hemp space in America. Through its subsidiaries and investment holdings, the Company focuses on the development, sale and distribution of hemp oil that contains naturally occurring cannabinoids, including cannabidiol (CBD) and other products containing CBD-rich hemp oil (Legal Hemp). The Company's products are formulated for the pharmaceutical, nutraceutical and cosmeceutical industries, including dietary supplements, prescription-based hemp oil for sale for the treatment of illnesses and conditions, and skin care products. The Company's services include development of cannabinoid based health and wellness products, and the development of medical grade compounds. It operates through subsidiaries, including HempMedsPX, LLC, Wellness Managed Services, LLC, Red Dice Holdings, LLC, CanChew Biotechnologies, LLC, Hempwire, LLC, Kannaway, LLC, HempVap, LLC and HempMeds Brasil.

HEMP Company Background

Hemp, Inc. is focused on industrial hemp industry. The Company is also focused on various green sustainable products that industrial hemp offers to the world. The Company, through its subsidiary, Industrial Hemp Manufacturing, LLC, produces lost circulation material (LCM) and spill absorbents for the oil and gas industries. Industrial Hemp Manufacturing, LLC focuses on DrillWall and Spill-Be-Gone. DrillWall is a non-toxic, biodegradable drilling fluid additive used in oilfield drilling applications. Spill-Be-Gone is made from the inner core particles (hurd) of kenaf and hemp plants. Spill-Be-Gone can be used for emergency oil spill cleanup. It can also be used in automotive repair shops to keep garage floors free of oil, or manufacturing plants to keep oil spills from machinery posing a danger to workers on the job. Its SpillSuck is designed for use in applications, such as auto repair garages, the decks on oil drilling platforms and manufacturing plants.

HEME Company Background

Healthmed Services Ltd (Healthmed) is a development-stage company. The Company's primary business objective is to use communications technology to provide individuals, companies and health-provider organizations with round-the-clock telephone and Web-based access to medical advice, information, products and services. As of December 31, 2009, Healthmed had not generated or realized any revenues from its business operations. The Company, through its Website seeks to offer services, such as public portal: free interactive Website for individuals, consumers, and the general public, designed to provide health information and recommendations in simple and easy-to-use formats, and private and custom-designed/client specific portal - health information centers. Healthmed, through its call centers seeks to offer services, such as providing a line of health information services. On April 7, 2011, its subsidiary Health Emergent Technologies, Inc., was merged with and into HealthMed Services, Ltd

VAPE Company Background

Vape Holdings, Inc., formerly PeopleString Corporation, is a holding company. The Company is engaged in marketing and distributing ceramic vaporization products. The Company offers a nonporous, non-corrosive, chemically inert medical-grade ceramic vaporization element as an alternative to titanium and quartz vaporization materials, as well as lower-grade ceramic in electronic cigarettes and vaporizers. The Company manufactures and distributes its products under HIVE Ceramics (HIVE) brand. The Company's HIVE product line consists of over 10 ceramic elements, including the two-piece domeless, domeless direct inject and HIVE's signature domeless elements, as well as regular elements, which include the HIVE Flower Cup, the HIVE Carb Cap and HIVE Stinger Dabber. It also offers HIVE Glass line of products. The Company offers its products through a range of distribution channels, including HIVECERAMICS.COM, GOTVAPE.COM, DNA GENETICS, PURE DNA, PUFF PIPES and WEST COAST GIFTS.

ORMP Company Background

Oramed Pharmaceuticals Inc. (Oramed) is engaged in the field of oral delivery solutions for drugs and vaccines presently delivered via injection. Oramed's flagship product, an orally ingestible insulin capsule in phase II clinical trials, is focused on the treatment of diabetes. The Company is developing orally ingestible protein oral delivery (POD) technology for the delivery of drugs presently administered by way of injection. Oramed's delivery platform protects protein sand enhances their absorption, allowing them to reach the blood stream through the portal vein. The Company's products include ORMD-0801, Oral insulin capsule; ORMD 0901, Oral Exenatide capsule; and combination therapy of ORMD 0801 + ORMD 0901. ORMD-0801 is under phase II A clinical trials. ORMD-0901 is under preclinical/Investigational New Drug (IND) stage under phase I B.

USMJ Company Background

North American Cannabis Holdings, Inc. focuses on the market for legal marijuana products. The Company consists of two divisions: American Seed & Oil Company, and AmeriCanna Cafe. Within the American Seed & Oil Company, the Company focuses on cannabis infused consumer product pilots centered on the areas of healthcare and consumer wellness, and a cooperative for cannabis growers that focuses on sustainability. The AmeriCanna Cafe will include custom blended hemp infused coffee, cold pressed juices and smoothies in addition to carrying raw hemp seeds and other hemp infused foods. Within the consumer products area, the Company intends to establish partnerships with independent companies focused on cannabis consumer products. Within the growers' cooperative area, the Company has established the Cannabis Cultivators Operative to bring products to consumers, and pool advertising and marketing resources.

INCC Company Background

International Consolidated Companies, Inc. is focused on acquiring and expanding businesses that offer services and technologies to assist medical marijuana growers and patients. The Company will provide or arrange for venture capital funding for projects in the cannabis industry. The Company will provide both technology and consulting services to medical cannabis growers, activists and industry professionals. The Company, through perpetual rental agreements, offers growers' solutions to increase yield. The Company has no revenues.

HEMA Company Background

HemaCare Corporation is a blood products and services company. The Company provides healthy and disease state human-derived primary blood cells and tissues derived from normal and mobilized peripheral blood, bone marrow and cord blood for biomedical research, supports cell therapy clinical trials and commercialization with apheresis collections, and provides a range of consulting services in standard operating procedure (SOP) development, personnel training, and quality and regulatory compliance. Its products include CryoStor CS10, CryoStor CS5, Mobilized PB Leukopak, Monouclear Cells and CD133+ Stem/Progenitor Cells, among others. It supports industry and academic organizations with apheresis collection services for preclinical research, clinical trials from Phase I through Phase III, and clinical cell therapy applications. It specializes in customized collection, isolation, and testing of primary human blood cells and other biological products for research protocols.

NTRR Company Background

Neutra Corp. is a development-stage company. The Company intends to market and participate in the nutraceutical space by bringing products derived from all natural and organic origins. Along with participating in the actual nutraceutical products, the Company plans to research and bring new technology to the Nutraceutical space. The Company focuses on research and development of various areas, such as weight-loss, detox, men's health, anti-aging, sleep disorders, autism, pain management with the use of the new medical cannabis products, and air space sanitation derived by nutraceutical technology. The Company, through Diamond Anvil Designs, LLC, develops smoke-free nutraceutical delivery systems. The Company has not generated any revenues.

PHOT Company Background

GrowLife, Inc. (GrowLife) provides goods, including media (farming soil), hydroponics equipment, organic plant nutrients, and various other products to specialty grow operations across the United States. The Company primarily sells through its subsidiary, GrowLife Hydroponics, Inc. In addition to the promotion and sales of GrowLife owned brands, GrowLife distributes and sells over 3,000 products through its e-commerce distribution channel, Greners.com, and through its regional retail storefronts. The Company serves a community of commercial and urban cultivators growing specialty crops, including organics, greens and plant-based medicines. Indoor growing techniques are used to cultivate plant-based medicines. The Company holds rights in approximately 30 Website addresses related to its business, such as www.growlifeinc.com, www.growlifeeco.com, www.stealthgrow.com and www.greners.com.

PLPL Company Background

Plandai Biotechnology, Inc. is focused on the production of botanical extracts for the nutraceutical and pharmaceutical industries. The Company's principle holdings consist of land, farms and infrastructure in South Africa. The Company has a technology that extracts bio-available compounds and phytonutrients from polyphenols found in organic matter, including green tea leaves, citrus and many other plants. The company is developing two extracts: Phytofare Catechin Complex and Phytofare Limonoid Glycoside Complex. The catechin complex is derived from green tea harvested on the Senteeko Tea Estate in Mpumalanga, South Africa. The limonoid glycoside product is extracted from lemons which are sourced from local plantations in South Africa. The Phytofare Citrus Limonoid Glycoside Complex targets multiple markets including sports medicine and nutrition, dietary supplements and cold symptom relief.

STEV Company Background

Stevia Corp. is a farm management company. The Company is focused on stevia agronomics from plant breeding to agricultural practices to post harvest techniques. The Company manages its own propagation, nursery and plantations, as well as provides services to contract growers and other industry growers. The Company develops the local standard operating procedures (SOP) manual specific to each location and plant variety and provides various inputs, including a crop production system utilizing a licensed formulation technology and Micro Suspension technology, which produces fertilizers. The Company has a portfolio of crop nutrition products for crops and environmental care. These products are performance minerals, plant phyto-chemicals, functional nutrients and microbial formulations. These products are derived from natural sources and can be used as sustainable agriculture solutions and/or for organic farming.

AGTK Company Background

Agritek Holdings, Inc. acquires and leases real estate, then leases or sub-leases the real estate to licensed marijuana operators. The Company is engaged in providing space and related facilities to licensed marijuana growers and dispensary owners. It operates in the wholesale sales segment. In addition, the Company offers a range of services and product lines to the medicinal marijuana sector, including the distribution of hemp-based nutritional products and a line of solutions for electronically processing merchant transactions. The Company is a deed holder of a cultivation property that is located in a suburb of Pueblo, Colorado. The property consists of approximately 80 acres of land zoned for cultivating cannabis. Through Agritech Venture Holdings, Inc. (AVH), the Company offers consulting services to the cannabis industry that include obtaining licenses, compliance, cultivation, logistical support, facility design and building services.

HMPQ Company Background

HempAmericana, Inc. is a development-stage company. The Company researches, develops and sells products made of industrial hemp. The Company also carries other non-hemp-based products but intends to focus on the potential for hemp. The Company's main product is its brand of hemp-based rolling papers known as Rolling Thunders that are to be used for the smoking of tobacco and other legal substances. Its products also include Weed Got Oil Organic cannabidiol (CBD) Oil. The Company's organic hemp products include Fiber and Heart, and Paper and Seeds. It offers organic unbleached hemp rolling papers. It offers paper goods, cups, napkins, paper towels, paper plates, forks, knives, spoons, toilet paper and cup holders, among others. It offers CBD oil in strawberry, peach and apple flavors. The Company offers hemp soap, laundry detergent, firewood, scented candles, beverages, pet food, suntan lotions and topical hemp creams. The Company intends to explore the industry of hemp-based products.

HMPPF Company Background

Hempco Food and Fiber Inc., formerly Genview Capital Corp., is a Canada-based company, which provides hemp seed foods for humans and animals. The Company is engaged in hemp seed food research and development, manufacturing, distribution and marketing. The Company's products include Hemp Protein Powder, Hemp Seed Oil and Hulled Hemp Seed Nut. The Company's Hemp Protein Powder is the protein source for humans, which consists of edestin and albumin. The Company's Hemp Seed Oil can be added to salads, shakes, smoothies and other cooked or raw food recipes. The Company's Hulled Hemp Seed is a one-seeded fruit or Achene and is available in approximately 50 pound (lb) poly lined paper bags and approximately 2,000 lb poly lined super totes. The Hulled Hemp Seed can be added to shakes, smoothies, salad dressing, sauces and baking. The Company produces a range of hemp-based foods, snacks and oil under the brand name, PlanetHemp. It has not generated revenues from operations.

ATTBF Company Background

Abattis Bioceuticals Corp. is a specialty biotechnology company. The Company aggregates, incubates, integrates and invests in the natural health product and botanical drug development industry. It operates through the segment of producing, licensing and marketing ingredients and formulas for use in the biopharma, nutraceutical, cosmetic and animal nutrition markets. The Company, through its subsidiaries, develops and commercializes natural health (nutraceutical) products, and conducts research and development to create plant-based (botanical) intellectual property and ingredients for the pharmaceutical and bioceutical markets, among others. It offers products and services, such as botanical blends and formulas; cannabidiol ingredients; functional foods and beverages, and analytical services. It is focused on creating botanical formulations, medical marijuana and specialized health products for pain caused by inflammation, and mental ailments.

TRTC Company Background

Terra Tech Corp. is a cannabis-focused agriculture company. The Company operates through two segments: Hydroponic Produce and Cannabis Products. The Company, through its subsidiary, GrowOp Technology Ltd., is engaged in the design, marketing and sale of hydroponic equipment. It is also a retail seller of locally grown hydroponic produce, herbs, and floral products through its subsidiary, Edible Garden Corp. (Edible Garden). It intends to operate medical marijuana cultivation, production and dispensary facilities in Nevada through its subsidiaries, MediFarm, LLC (MediFarm), MediFarm I, LLC (MediFarm I) and MediFarm II, LLC (MediFarm II). Through its subsidiary, IVXX, Inc. (IVXX), it produces and sells a line of cannabis flowers and cigarettes, among others. The hydroponic produce segment consists of Edible Garden's business and operations. Its cannabis products segment consists of IVXX's business, as well as the proposed business operations of MediFarm, MediFarm I and MediFarm II.

LXRP Company Background

Lexaria Bioscience Corp., formerly Lexaria Corp., is a food sciences company. The Company is focused on the delivery of cannabinoid compounds procured from legal, agricultural hemp, through gourmet foods based upon its infusion technologies. Its food sciences activities include the development of its nutrient infusion technologies for the production of superfoods, and the production of food products under its two consumer product brands, ViPova and Lexaria Energy. Its technology is developed to aid absorption and bioavailability of various payload molecules, including cannabinoids, such as cannabidiol (CBD) and tetrahydrocannabinol (THC). Its range of flavors to the ViPova family, are available in 8 to 32 bag portions: Decaf English Breakfast, Earl Grey, Herbal Bengal Chai, Herbal Cherry Black Tea, Herbal Masala Chai, Low-Caf Organic Evening Green Tea and ViPova Light. It produces and sells edible consumer products infused with cannabidiol and available for sale in over 50 states.

MNTR Company Background

Mentor Capital Inc is a United States-based firm that invests in medical marijuana and recreational use cannabis companies. The Firm has $140 million capital structure and looks like a marijuana fund or cannabis index fund. Its preferred focus is medical and the Company seeks to facilitate the application of cannabis to cancer wasting, calming seizures, Parkinson's disease, reducing ocular pressures from glaucoma and blunting chronic pain. Its portfolio includes Agenus, Inc, Brighter Day Health, CannaVest, Cel Sci Corp, TBA, Pfizer, Inc, Vical and WCI INC, among others. Effective March 11, 2014, Mentor Capital Inc acquired a 60% interest in Bhang Chocolate Co Inc, a producer of medicated chocolate bars.

PMCB Company Background

PharmaCyte Biotech, Inc., formerly Nuvilex, Inc., is a clinical-stage biotechnology company focused on developing and preparing to commercialize treatments for cancer and diabetes based upon a cellulose-based live cell encapsulation technology known as Cell-in-a-Box. The Company's Cell-in-a-Box technology will be used as a platform upon which treatments for various types of cancer, including advanced, inoperable pancreatic cancer, and diabetes will be developed. The Company is developing therapies for pancreatic and other solid cancerous tumors involving the encapsulation of live cells placed in the body to enable the delivery of cancer-killing drugs at the source of the cancer. It is also developing a therapy for Type I diabetes and insulin-dependent Type II diabetes based upon the encapsulation of a human cell line genetically engineered to produce, store and secrete insulin at levels in proportion to the levels of blood sugar in the human body using its Cell-in-a-Box technology.

HEB Company Background

Hemispherx Biopharma, Inc. (Hemispherx) is a specialty pharmaceutical company. The Company is engaged in the clinical development of drug therapies based on natural immune system enhancing technologies for the treatment of viral and immune based chronic disorders. The Company's segment is engaged in research and development activities related to Ampligen and other drugs under development, and sales and marketing of Alferon. The Company's products include Alferon N Injection and Ampligen. Alferon N Injection is approved for the use in intralesional treatment of refractory or recurring external genital warts in patients of over 18 years of age. Ampligen is a drug undergoing clinical development for the treatment of Chronic Fatigue Syndrome (CFS). Alferon LDO (Low Dose Oral Interferon Alfa-n3 (Human Leukocyte Derived)) is a low-dose, oral liquid formulation of natural alpha interferon. Alferon LDO is a liquid natural interferon for oral administration.

CGRW Company Background

CannaGrow Holdings, Inc. operates in medical and recreational marijuana industry. The Company is a lessor, liaison and consultant to developers, licensed growers and operators. The Company intends to expand its business model within cannabis industry. The first project the Company is working on is approximately 20-acre lease in which the Company is acting as liaison with the various county and state agencies, and the utility companies during the development phase of the property. The Company will also make available consulting services to investment groups looking to enter the industry, as well as other licensed growers.

MTNB Company Background

Matinas BioPharma Holdings, Inc. is a clinical-stage biopharmaceutical company. The Company is engaged in identifying and developing therapeutics for the treatment of serious and life-threatening infections. It is engaged in developing a pipeline of product and development candidates, with an initial focus on serious fungal and bacterial infections. Its cochleate delivery technology platform is designed for the targeted delivery of pharmaceuticals directly to the site of infection or inflammation. Its MAT 2203 is an oral formulation of a spectrum anti-fungal drug called amphotericin B, which uses its cochleate delivery technology. Its MAT2501 is an orally administered, encochleated formulation of the spectrum aminoglycoside antibiotic amikacin, which may be used to treat different types of multidrug-resistant bacteria, including non-tubercular mycobacterial infections (NTM), as well as various multidrug-resistant gram negative and intracellular bacterial infections.

CASI Company Background

CASI Pharmaceuticals, Inc. is a biopharmaceutical company. The Company is focused on the acquisition, development and commercialization of therapeutics for cancer and other medical needs. It operates through the development of targeted therapeutics for the treatment of cancer segment. Its product pipeline includes internal development of its lead drug candidate, ENMD-2076; MARQIBO, ZEVALIN and EVOMELA, and early-stage candidates in preclinical development. Its ENMD-2076 is an orally active, Aurora A/angiogenic kinase inhibitor with a kinase selectivity profile and multiple mechanisms of action. Its Marqibo is a sphingomyelin/cholesterol liposome-encapsulated, formulation of vincristine sulfate. Its ZEVALIN (ibritumomab tiuxetan) injection for intravenous use is a CD20-directed radiotherapeutic antibody. Its EVOMELA is an intravenous formulation of melphalan being investigated by Spectrum in the multiple myeloma transplant setting. Its pipeline also includes 2ME2 (2-methoxyestradial).

ARDM Company Background

Aradigm Corporation is a pharmaceutical company focused on the development and commercialization of products for the treatment and prevention of severe respiratory diseases. The Company's lead product candidate is Pulmaquin inhaled ciprofloxacin, which is in Phase III clinical trials. It offers AERx pulmonary drug delivery platform and other technologies. Its partnered programs under development include Inhaled Ciprofloxacin. It is also engaged in developing Smoking Cessation Therapy (ARD-1600 Inhaled Nicotine). Its lead development candidates are its formulations of the potent antibiotic ciprofloxacin (Pulmaquin (ARD-3150) and Lipoquin (ARD-3100)) that are delivered by inhalation for the management of infections associated with the severe respiratory diseases, such as cystic fibrosis (CF) and non-cystic fibrosis bronchiectasis (BE). Pulmaquin uses slow release liposomal formulation (Lipoquin) mixed with a small amount of ciprofloxacin dissolved in an aqueous medium.

ZDPY Company Background
 Zoned Properties, Inc. is a commercial property, project development and management services company. The Company is engaged in identifying, developing and managing properties in industries, including the licensed medical marijuana industry. The Company operates in the operating, leasing and managing commercial properties segment. The Company maintains a portfolio of properties that it owns, leases and manages. In addition, it provides direct consultation and support for the development of each property. Its development ranges from architectural design and build-out, utility installation, property management, facilities management and security systems. The Company's property portfolio includes land and real property constructed in Green Valley, Arizona; land and real property in Kingman, Arizona; vacant land in Gilbert, Arizona; a multi-tenant industrial park in Tempe Arizona, and land and real property of approximately 50 acres in Chino Valley, Arizona.

HTCO Company Background

HempTech Corp. (HempTech), formerly Building Turbines, Inc., is a technology company. The Company provides Controlled Environment Agriculture (CEA) with automation and analytical tools for the cultivators of legal industrial hemp and cannabis. The Company designs and engineers specialized products using sensors, process control techniques, big data aggregation, analytics and security solutions. The Company's Intelligent Automation Technology is engineered for agricultural operations featuring CognetiX cultivation automation and analytic software. Its CEA with analytical technology software, is being made available to small and large size cultivators. The Company's CognetiX is a dashboard controller system that allows various computer systems to be integrated throughout a cultivator's infrastructures. It provides a range of infrastructure products and services to cannabis growers. Its products and services can be used in virtually all types of indoor agricultural grow industries.

INSY Company Background

Insys Therapeutics, Inc. is a commercial-stage specialty pharmaceutical company. The Company develops and commercializes supportive care products. The Company's product Subsys, is a sublingual fentanyl spray for breakthrough cancer pain (BTCP) in opioid-tolerant patients and a single-use product that delivers fentanyl, an opioid analgesic, for transmucosal absorption underneath the tongue. The Company markets Subsys through its field sales force focused on supportive care physicians in the United States. Subsys delivers a liquid fentanyl formulation in approximately 100, 200, 400, 600, 800, 1,200 and 1,600 micrograms (mcg) dosages. The Company's lead dronabinol product candidate is Syndros, which is under review for approval at the Food and Drug Administration. In addition, the Company is evaluating sublingual spray, inhaled and intravenous formulations of dronabinol in preclinical studies.

GWPH Company Background

GW Pharmaceuticals plc is involved in the development of cannabinoid prescription medicines using botanical extracts derived from the Cannabis Sativa plant. The Company develops a portfolio of cannabinoid medicines, including Epidiolex, which is an oral medicine for the treatment of refractory childhood epilepsies. The Company operates through three segments: Commercial, Sativex Research and Development (Sativex R&D), and Pipeline Research and Development. The Commercial segment distributes and sells the Company's commercial products. The Sativex R&D segment seeks to maximize the potential of Sativex through the development of indications. The Sativex R&D segment focuses on the Phase III clinical development program of Sativex for use in the treatment of cancer pain. The Pipeline Research and Development segment seeks to develop cannabinoid medications other than Sativex across a range of therapeutic areas using the Company's cannabinoid technology platform.

CBIS Company Background

Cannabis Science, Inc. is engaged in medical marijuana research and development. The Company works on phytocannabinoid science targeting critical illnesses, and adheres to scientific methodologies to develop, produce and commercialize phytocannabinoid-based pharmaceutical products. The Company is involved in the creation of cannabis-based medicines, both with and without psychoactive properties, to treat disease and the symptoms of disease, as well as for general health maintenance. The Company focuses on the development of governmentally approved pharmaceuticals, including CS-TATI1, CS-S/BCC-1 and neurological therapy under study or development. The Company's subsidiaries include Cannabis Science BV and Cannabis Science International Holding BV.

TAUG Company Background

Tauriga Sciences, Inc. is a diversified company. The Company is focused on the development of technology platform in the nano-robotics space. The Company is engaged in acquiring and building a portfolio of technology assets.

MYEC Company Background

MEC, Inc., formerly MyECheck, Inc., is a cloud banking and electronic payments technology developer, services provider and systems licensor. The Company offers solutions that include real-time check authorization, payment guarantee, check image creation, and clearing and complete online reporting. Its services include MyECheck, which is an electronic check service; developing eMobile card free wallet, which enables mobile, Web and recurring payments, and global digital banking and payment systems for international financial institutions, the e platform. It acts as a data processor for its customers. It receives transactional data from its customers, and uses the technology to format the data into Check 21 files, and transfer the files to a bank for clearing. The Company offers eMobile, a mobile payment system for the United States market. eMobile is a software solution that can be downloaded to enable mobile payment acceptance without using credit or debit card systems.

MSRT Company Background

MassRoots, Inc. (MassRoots) is a United States-based company, which offers technology platforms for the cannabis industry. The Company's mobile applications enable consumers to provide community-driven reviews of cannabis strains and products, enabling consumers to make cannabis purchasing decisions. Through its mobile applications and Web portal, users utilize MassRoots to share their cannabis content, stay connected with the legalization news and follow their preferred dispensaries. Its mobile application features dispensary finder and menus; product pages and reviews, and Sponsored Posts 2.0. It provides business dashboards featuring MassRoots' product data in actionable formats. The Company focuses on introducing other features for users and index the network's public content on Google for software engine optimization (SEO) value. The Company gains insights into consumer trends by aggregating data from various cannabis consumers.

CVSI Company Background

CV Sciences, Inc. is a life science company. The Company operates in two segments: specialty pharmaceuticals and consumer products. The Company's specialty pharma business segment is focused on developing and commercializing therapeutics utilizing synthetic Cannabidiol (CBD) across several therapeutic areas. The consumer product business segment is focused on manufacturing, marketing and selling plant-based CBD products to a range of market sectors.

ZYNE Company Background

Zynerba Pharmaceuticals, Inc. is a specialty pharmaceutical company focused on developing and commercializing synthetic cannabinoid therapeutics formulated for transdermal delivery. The Company is evaluating approximately two product candidates, ZYN002 and ZYN001, in over five indications. The Company intends to study ZYN002 in patients with refractory epilepsy, osteoarthritis and Fragile X syndrome. The Company's ZYN002 is synthetic cannabidiol (CBD) formulated as a permeation-enhanced gel for transdermal delivery. ZYN002 is being developed as a clear that is designed to provide controlled drug delivery with once- or twice-daily dosing. ZYN001 is a pro-drug of tetrahydrocannabinol (THC) that enables transdermal delivery through a patch. The Company intends to test the ZYN001 patch for application to the arm, back and thigh. The Company intends to study ZYN001 in patients with fibromyalgia and peripheral neuropathic pain.

GLDFF Company Background

Golden Leaf Holdings Ltd. (GLH) is a cannabis oil and solution provider in North America. The Company produces and distributes various types of products, such as cannabis flower and cannabis oils. The Company owns a dispensary through its subsidiary, Left Coast Connections. GLH operates cultivation business through its subsidiary, Greenpoint Oregon, Inc. (GPO). GPO uses over two separate extraction methods for extracting cannabis oil, such as carbon dioxide (CO2) extraction and hydrocarbon extraction. Using CO2 as an extraction solvent, GLH focuses on the extraction process, leaving behind various properties, such as chlorophyll, lipids, waxes and fats from the plant. GPO operates over two hydro-carbon extractors. During extraction, the solvent washes over the plant material and is then purged off from the resulting solution using various techniques and variables, such as heat, vacuum and agitation. Its brands include Golden XTRX, Proper and Left Coast Connection.

CODI Company Background

Compass Diversified Holdings (the Trust) and Compass Group Diversified Holdings, LLC, (the Company), acquires and manages a group of small and middle-market businesses. The Company's segments include The Ergo Baby Carrier, Inc. (Ergobaby), Liberty Safe and Security Products, Inc. (Liberty Safe or Liberty), Fresh Hemp Foods Ltd. (Manitoba Harvest), Compass AC Holdings, Inc. (ACI or Advanced Circuits), AMT Acquisition Corporation (Arnold or Arnold Magnetics), Clean Earth Holdings, Inc. (Clean Earth), Candle Lamp Company, LLC (Sterno or Sterno Products) and Tridien Medical, Inc. (Tridien). The Company also owns a non-controlling interest of approximately 41% in Fox Factory Holding Corp. (FOX). Compass Group Management LLC, (CGM or the Manager), manages the day-to-day operations of the Company, and oversees the management and operations of its businesses pursuant to a management services agreement (MSA).

MGW Company Background

Maple Leaf Green World Inc. (Maple Leaf) is focused on eco-agriculture and renewable energy in the environmental industry. The Company is seeking opportunities to obtain an Marijuana for Medical Purposes Regulation (MMPR) License from Health Canada and medical marijuana business in the State of California, the United States. The Company operates through the eco-agriculture segment. Maple Leaf, along with its subsidiary, is engaged in exploring opportunities for its eco-agriculture nursery business, including medical marijuana in Canada and the United States, and its renewable energy business in China. Golden State Green World LLC is the subsidiary of the Company. The Company has not generated any revenues.

ACAN Company Background

AmeriCann, Inc. develops, owns and supports medical cannabis cultivation and processing facilities. The Company has a multi-market portfolio of over 1,000,000 square feet of cannabis production infrastructure in various stages of development, which consists of approximately 125,000 square feet of approved cultivation and processing infrastructure on over five acres located at 5280 Monaco St. in Denver, and site approval for approximately 977,000 square feet of cultivation, processing and administration infrastructure at the Massachusetts Medical Cannabis Center (MMCC). To support local businesses that seek to serve cannabis patients in their communities, the Company initiated the AmeriCann Preferred Partner Program. The initial step in becoming a preferred partner involves an application on its Website. The Company focuses on leasing facilities to its Preferred Partners that will be designed with its cultivation and processing system called Cannopy.

KSHB Company Background

Kush Bottles, Inc. markets and sells packaging products and solutions to customers operating in the regulated medical and recreational cannabis industries. The Company specializes in the wholesale distribution of packaging supplies and customized branding solutions for the cannabis industry. Its packaging business primarily consists of bottles, bags, tubes, and containers. It offers labeling and customization capabilities to its customers' packaging design processes. Its products are utilized by local urban farmers, green house growers, and medical and recreational cannabis dispensaries. It sells primarily into the business-to-business market, which includes legally operating medical and adult-use dispensaries, growers, and marijuana infused product (MIP) producers in states with marijuana programs. It provides packaging solutions in the form of a bag. It provides smaller sized containers composed of either polystyrene, silicone-lined polystyrene or glass.

CCAN Company Background

Canadian Cannabis Corp., formerly Gold Party Payday, Inc., is an early stage company. The Company, through its subsidiary Canada Cannabis Corp., is engaged in cultivating, marketing and manufacturing medical marijuana products for sale in Canada. The Company focuses to offer approximately 15 different strains of dried marijuana, as well as the constituents necessary to produce edible and elixir products for medicinal use. The Company is also focused to produce chemical variants of products tailored to treatment protocols.

REFG Company Background

Medical Cannabis Payment Solutions is engaged in the development of ancillary services for the medical marijuana industry. The Company provides integrated supply and distribution technology mandated or to be mandated by various states. The Company's S2S Seed-to-Sale integrated solution is intended to be a management and compliance technology for growers, caregivers and dispensaries. S2S provides grow house tracking, inventory control, patient management, accounting and compliance services to the medical marijuana industry. The Company's Ghost mobile applications include a marketing tool for dispensaries. The Company has also developed software and a related payment system for medical marijuana consumers and dispensaries, to assist in state tracking of sales, collection of tax and supervision of sales to consumers.

NMUS Company Background

Nemus Bioscience, Inc. is a biopharmaceutical company. The Company is focused on the discovery, development and the commercialization of cannabinoid-based therapeutics through its partnership with the University of Mississippi (UM). It is UM's partner for the development and commercialization of drugs derived from cannabis extracts, or cannabinoids. It is focused primarily on the development of early-stage cannabinoid product candidates, including NB1111, NB1222, NB3111 and NB2111. NB1111, a prodrug of Tetrahydrocannabinol (THC), is in the preclinical stage for the indication of glaucoma. NB1222 is a prodrug formulation of THC and is intended for systemic administration in the management of chemotherapy-induced nausea and vomiting (CINV). The NB2111 formulation technology is designed to permit better transmembrane translocation of cannabinoids. The NB3111 product candidate is in research stage for the indication of Methicillin-resistant Staphylococcus aureus (MRSA).

OGRMF Company Background

OrganiGram Holdings Inc., formerly Inform Exploration Corp., is a Canada-based company, which operates through its subsidiary Organigram Inc. Organigram Inc. is a licensed medical marijuana producer as regulated by Health Canada under the Marihuana Medical Access Regulations (MMAR) of the Government of Canada.

CANL Company Background

CannLabs, Inc. (CannLabs) is an authority and advisor to commercial, Governmental and educational entities focused on the cannabis industry. The Company, through Carbon Bond Holdings, Inc., licenses cannabis testing methodologies, proprietary cloud-based business intelligence, data/analytics and consulting services to garner revenues from legalized cannabis states and their constituents. The Company has licensed cannabis-testing laboratories in Colorado and Connecticut and robust intellectual property, including the patent-pending technology utilized in its Web application, StrainData. StrainData is a unique user-friendly Web application (StrainData.com) that allows consumers to find strains of cannabis with specific properties based on individual need using published research. Carbon Bond licenses technology to CannLabs Colorado to provide a range of services for the cannabis industry, including potency, residual solvent, and microbiological testing, consulting services and research.

THCBF Company Background

THC BioMed Intl Ltd. is a development-stage company. The Company is engaged in the business of scientific research and development, and cultivation of medical marijuana in Canada. The Company produces medical marijuana, cannabis oil and cannabis resin. The Company intends to cultivate medical marijuana and conduct scientific research and development in order to offer products and services through two revenue streams: medical marijuana sales to other Marihuana for Medical Purposes Regulations (MMPR) licensed producers, and products and services related to medical marijuana. It provides a range of services, including consulting, quality assurance training, horticulture training, simulated inspections, record keeping/documenting, physical security plans and analytical services. Its consulting service assists in finding solutions to MMPR related questions. Its horticulture training service provides education in botany basics, plant identification, soil science and nursery techniques.

FRLF Company Background

Freedom Leaf, Inc. (Freedom Leaf) is focused on being the national and international news source for the Cannabis/Industrial Hemp industry. The Company, through its online and print media channels, is engaged in dissemination of current legislation and legal news, arts and entertainment. The Company provides advertisements in publications, both print and online, in the cannabis/hemp marketplace. It provides consulting services to companies who are in its industry. It contracts with companies to brand, market and sell their products and/or services. It sells licenses, both domestic and foreign, for the use of the Freedom Leaf brand that includes its products and services. The Company also incubates other companies in the cannabis industry. The Company's magazine, The Good News in Marijuana Reform, reports on arts, fashion and lifestyle, all of the elements of the burgeoning cannabis movements.

MDCL Company Background

Medicine Man Technologies, Inc. is a cannabis consulting company. The Company provides consulting services for cannabis growing technologies and methodologies, as well as retail operations of cannabis products. The Company focuses on providing assistance to its clients in various businesses related to the cannabis industry, including cultivation; the dispensary business model, including combinations and other variables related to the retail model configuration of both a medical, as well as adult use (recreational) operation, and other areas, including but not limited to business plan generation, financial pro forma generation, application generation support, recommendations for other service providers, employee training and facility design services. It offers a separate cultivation or dispensary license and other related consultative services. It offers both pre-license consulting, as well as licensure services that generally tie to the size of the proposed business venture.

ETST Company Background

Earth Science Tech, Inc. is a biotechnology company. The Company is focused on nutraceuticals and bioceuticals for use in various industries, such as health, wellness, nutritional supplements, cosmetic and alternative medicine to manage illnesses and the quality of life for consumers around the world. The Company sells its products through its retail store located in Coral Gables, Florida, and through the Internet. The Company is focused on delivering nutritional and dietary supplements that help with treating symptoms, such as chronic pain, joint pain, inflammation, seizures, high blood pressure, memory loss, depression, weight management, nausea and aging. This may include products, such as vitamins, minerals, herbs, botanicals, personal care products, homeopathies, functional foods and other products. These products will be in various formulations and delivery forms, including capsules, tablets, soft gels, chewables, liquids, creams, sprays, powders and whole herbs.

CLSH Company Background

CLS Holdings USA, Inc., is engaged in developing a method of extracting cannabinoids from cannabis plants and converting the resulting cannabinoid extracts into concentrates. The Company's concentrates include oils, waxes, edibles and shatter. These concentrates may be ingested in various ways, including through vaporization through electronic cigarettes (e-cigarettes), and used for a range of pharmaceutical and other purposes. The Company intends to monetize extraction method through the licensing of its methods and processes to others, as in the Colorado Arrangement; the processing of cannabis for others, and the purchase of cannabis and the processing and sale of cannabis-related products. The Company's products and services include Licensing Operations, Processing Revenue, Processing Facilities and Sale of Products and Brand Creation. As of May 31, 2016, the Company had not generated any revenues.

MQTRF Company Background

Mettrum Health Corp. (Mettrum) is a producer of medical cannabis. The Company is also a licensed producer and distributer of industrial cannabis (hemp) products, including Mettrum's functional food line, Mettrum Originals. It has a production capacity of over 12,000 kilograms of medical cannabis per year. Its total licensed production capacity is approximately 3,550 kilograms of medical cannabis per year. It produces approximately 20 strains, chosen from a genetic library of over 60 strains. These strains are incorporated into the Mettrum Spectrum, a classification system designed to foster a product selection discussion between clients, healthcare practitioners and Mettrum. It offers a professional physician interface, the Mettrum Cannabis Electronic Medical Records (EMR) application. It offers 30/30 Mettrum Assisted Pricing Program, which is an assisted pricing program. The Company conducts its business, through its subsidiaries, Mettrum Ltd., Mettrum Creemore and Mettrum Hemp.